Lisa Darmanin the Olympic silver medalist has welcomed the sailing of high standard by female competitors at Sail Sydney and has shared her hope that some of them will be seen wearing the national colors in 2020 at Tokyo.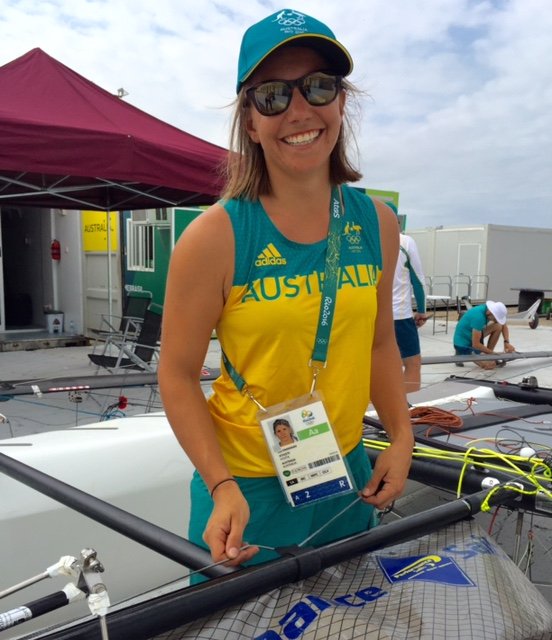 On the 12-person Australian Sailing Team, Darmanin is the only woman, but now there is talent, developing in the Australian Sailing Squad in plenty.
Among all of them is Marlena Berzins the Youth National Champion, who is leading the Laser Radial class at the Tasman Series event right from the Youth Champion Jacinta Ainsworth of lust. Squad members Ella Clark and Amelia Stabback are pursuing 49erFX Rio silver medalists Molly Meech and Alex Maloney of New Zealand, while Sailing Squad Australia Rio Olympians Jaime Ryan and Carrie Smith lead the women crews in the 470.
"It is a big and positive goal for the Sailing Team of Australian in Tokyo to get girls on the podium," Darmanin said.
"I believe we have lots of youth coming through, and this is really exciting, I would love to see other girls on the Australian Sailing Team (AST) with me in the coming years."
Darmanin and Jason Waterhouse, who is also the cousin of Darmanin and her, are unbeaten in the four-boat Nacra 17 fleet, and closing out three more races today on a Sydney Harbor, as they get accustomed to the new foiling boats.
"Today was really the tricky conditions. The state of the wave was a bit diabolical for us, however, we improved all through the day and it got a bit more manageable," she said.
"It is really good training for us to remind us that many of the venues we sail at is not flat and when it's not flat water the Nacras is just handful."
Another promising female pair of Australian Sailing Squad members, 470 sailors Monique de Vries and Nia Jerwood, was pleased with their consistent performance in the challenging conditions.